Bidlack Creative Group helps Yankee Air Museum save the historic WWII-era Willow Run Bomber Plant in campaign that galvanizes nation and ultimately raises $8 million dollars…
THE CHALLENGE: The leadership of the Yankee Air Museum, located at Ypsilanti's Willow Run Airport, saw an opportunity to better serve the public, and expand their exhibit space, by saving a small piece of the historic Willow Run bomber plant as a new home for the museum. However, in order to do so, they needed to raise $8 million dollars in only a few short months … an almost unheard-of fundraising challenge.
THE SOLUTION: Bidlack worked with Yankee Air Museum to develop a multi-faceted communications strategy designed to quickly focus public attention on the historical significance of the site, and establish the credibility of the campaign in the eyes of media and potential donors. Featuring World War II-era icon "Rosie the Riveter", and the optimistic "We Can Do It … Again" motto, Bidlack launched the SAVE THE BOMBER PLANT website, and produced a variety of materials (flyers, yard signs, and buttons) to empower supporters to spread the word.
THE RESULT: Based in large part on the attention this campaign has created, friends of Yankee have so far been spotlighted in national media outlets from NPR to CNN … and just as important, have been able to secure several extensions of the original funding deadline … while raising over $6 million in a few short months, meaning the chance to save a portion of the legendary Willow Run Bomber Plant as a new home for an expanded Yankee Air Museum — once thought to be a long-shot, at best — is now becoming ever-more likely.
Bidlack also helped brainstorm "guerrilla marketing" techniques to achieve earned media and word-of-mouth publicity at low cost— including: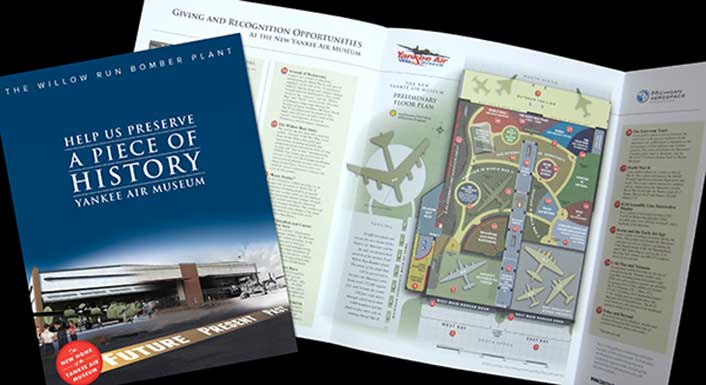 Well-designed and compellingly written high-end donor materials with impeccable production values lend essential credibility to the campaign.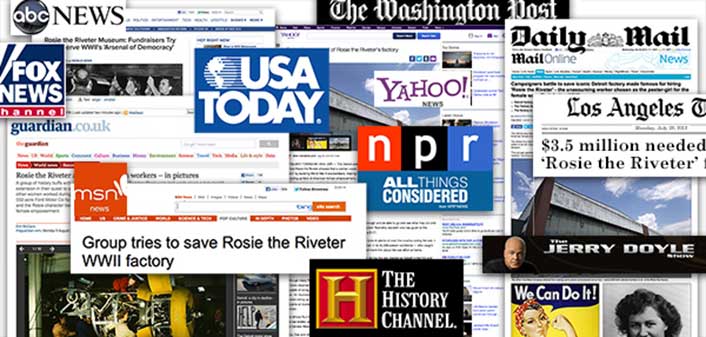 Incredible earned-media coverage, including National Geographic TV, was the result of well-timed press releases, creative special events, and non-stop community buzz, in social media and "in real life".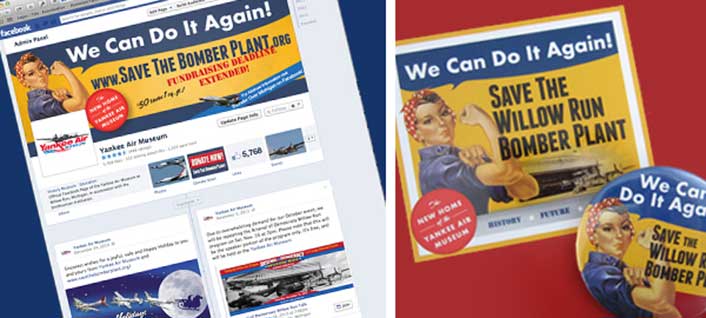 Bidlack helps manage and grow a lively and engaged Facebook following for Yankee, while colorful campaign collateral turns supporters into campaign ambassadors, in lieu of costly advertising.